Congratulations!
Great to see you here!
Thank you for your recent request. I'm thrilled that you'll soon receiving inspiring content to start remembering who we are, through our children.
Looking forward to getting to know you better,
With Love and Light,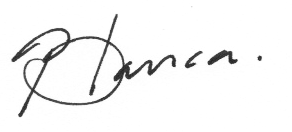 P.S. We respect your privacy. We will never share, rent or sell your information.
For question about this list, please contat: support@blancavergara.com